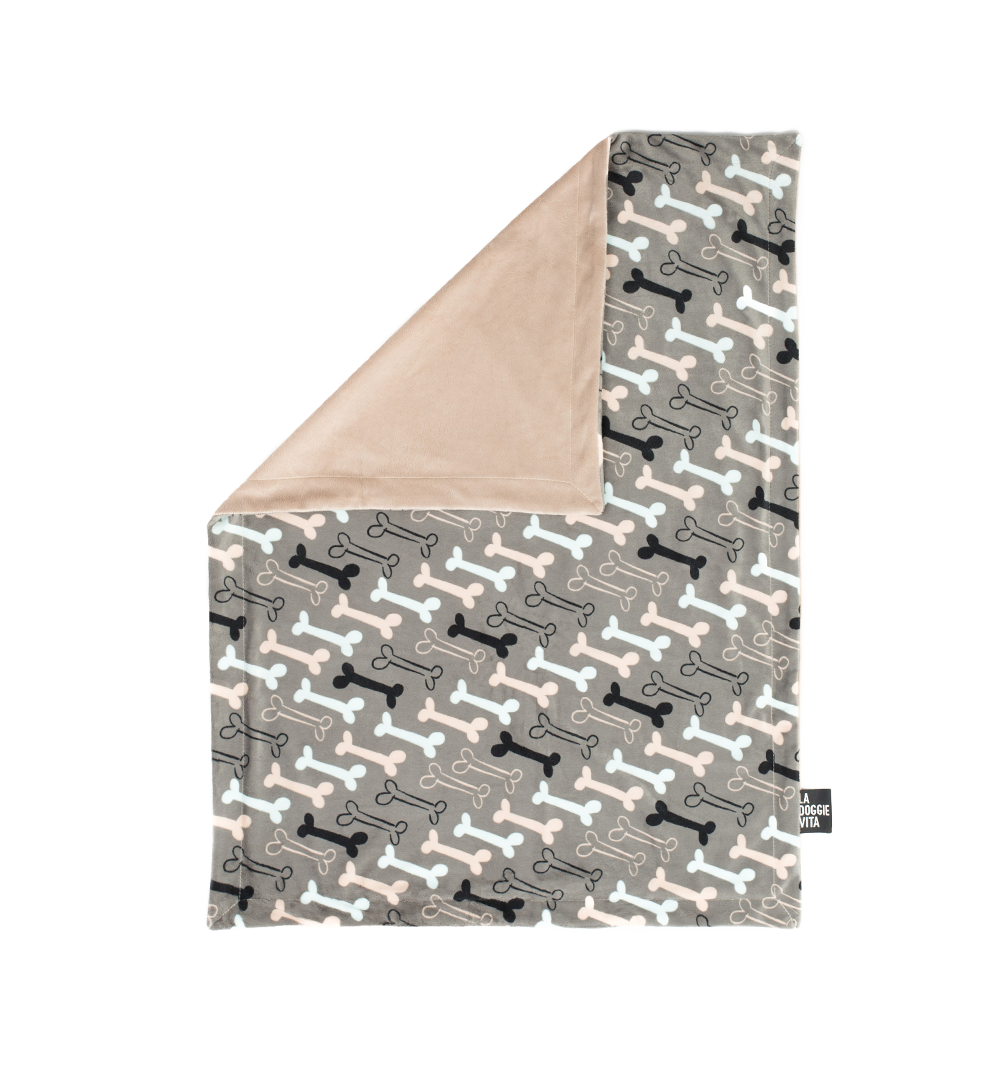 Our Boney Maloney Bone Blanket is a La Doggie Vita Icon & a favourite design amongst our puppies.
An original print design and created in 2015, this design features cute little bone drawings in taupe, charcoal, black and mint. It is perfect for adding a subtle touch of class to the home or doghouse!

Pop it in the car, in their dog bed, in the kennel, protect your couch and keep them warm at night! Did we mention that hair hates sticking to these? Pop them in the wash and your done, your washing machine filter will hate you but your couch will love you!
AVAILABLE SIZES:
Small (80CM X 60CM)

Medium (120CM X 85CM)
Large (140CM X 100CM)
X-Large (170CM X 140CM)
Our customer service will be able to guide you through the best size for your pet. Please contact them if you have any questions.
FABRIC: 100% Polyester Soft (Minky) Fleece
CARE INSTRUCTIONS: Cold Machine Wash. Line dry or cool tumble dry (no heat). Do not bleach. Do not iron. Do not dry clean. 
It's story time! Your pup will just love these cute match backs!
Boney Maloney Bone Print Dog Bed, Dog Park Grey Lead & Dog Park Grey Collar.