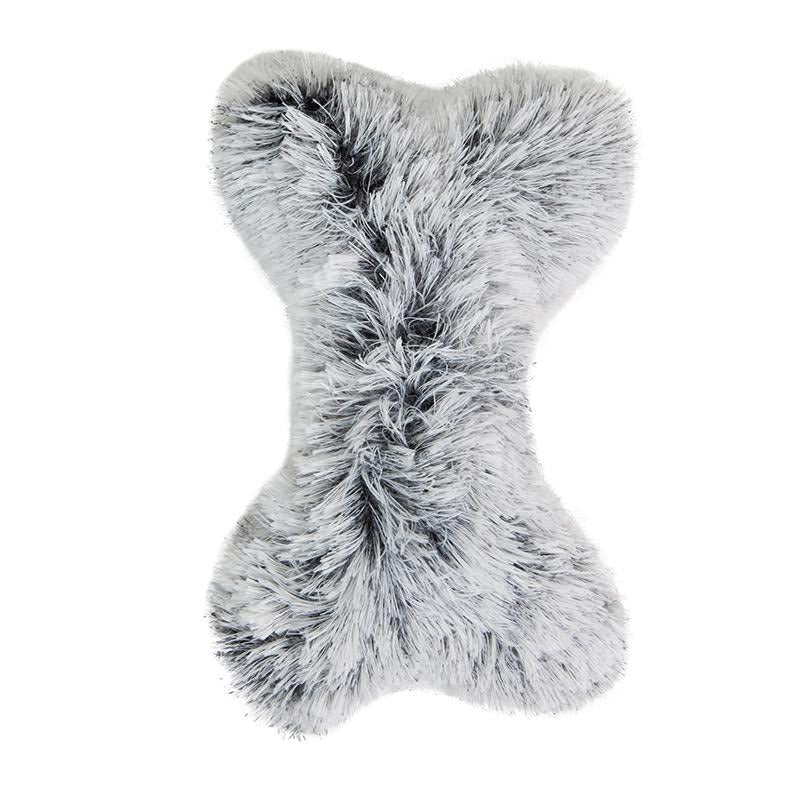 Our luxurious long 2 colour grey faux fur bone pillow is a cosy addition to your pup's bed. Perfect for resting your head or chin after a long day pf playing! Oversized and soft, with 2 squeakers for a little extra noise, our Pillow Bone will be a favourite in your house!
What's the perfect treat for Fido? Toys! Why not add a La Doggie Vita Plush Toy to your shopping basket? These cute toys are Australian designed & completely unique!
AVAILABLE SIZES:
One Size (24CM X 10CM X 35CM)
FABRIC: Polyester outer & fill, plastic squeaker inside. All new materials.
CARE INSTRUCTIONS: Spot clean only, do not machine wash, all new materials.
ADDITIONAL INFORMATION: Pet toys should be used under supervision. This product us not indestructible. Please replace this product when worn or damaged. This product is intended for pets only. This is not a children's toy.
Your puppy friend may also swoon over...
Puppa Pump Plush Toy with Squeaker, B positive Bat Plush Toy with Squeaker & Sugar Doggy Plush Toy with Squeaker.