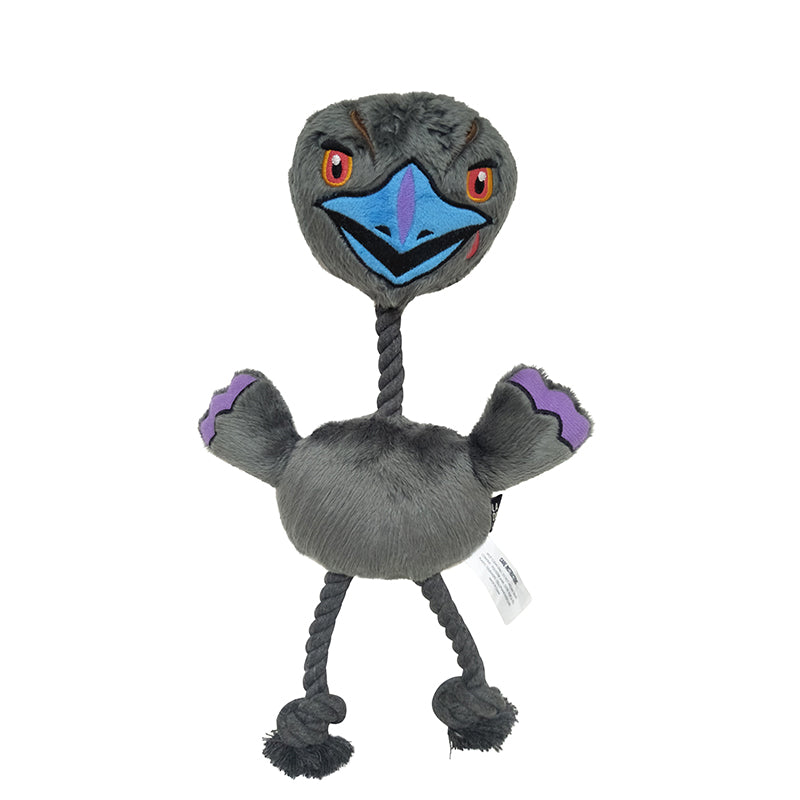 This guy is ready to run for it! With long legs & a neck with a life of it's own, Evil Emu will try and beat any pooch to the finish line! And Evil Emu's not afraid to eyeball you with piercing bloodshot eyes! Eeeek!!

What's the perfect treat for Fido? Toys! Why not add a La Doggie Vita Rope Toy to your shopping basket? These cute toys are Australian designed, available in 2 sizes, unique, super cool, with squeakers & noisy wings.
Suitable for light playing dogs.
Regular (39CM LENGTH X 23CM WIDTH)
Large (56CM LENGTH X 38CM WIDTH)
FABRIC: Polyester outer & fill, cotton rope, plastic squeaker & crinkle inside. All new materials.
CARE INSTRUCTIONS: Spot clean only, do not machine wash, all new materials.
ADDITIONAL INFORMATION: Pet toys should be used under supervision. This product us not indestructible. Please replace this product when worn or damaged. This product is intended for pets only. This is not a children's toy.
Your puppy friend may also swoon over...
Hamptons Stripe Bandana,  BBQ Prawn & Dipping Sauce & Bazza Blowie Plush Toy.