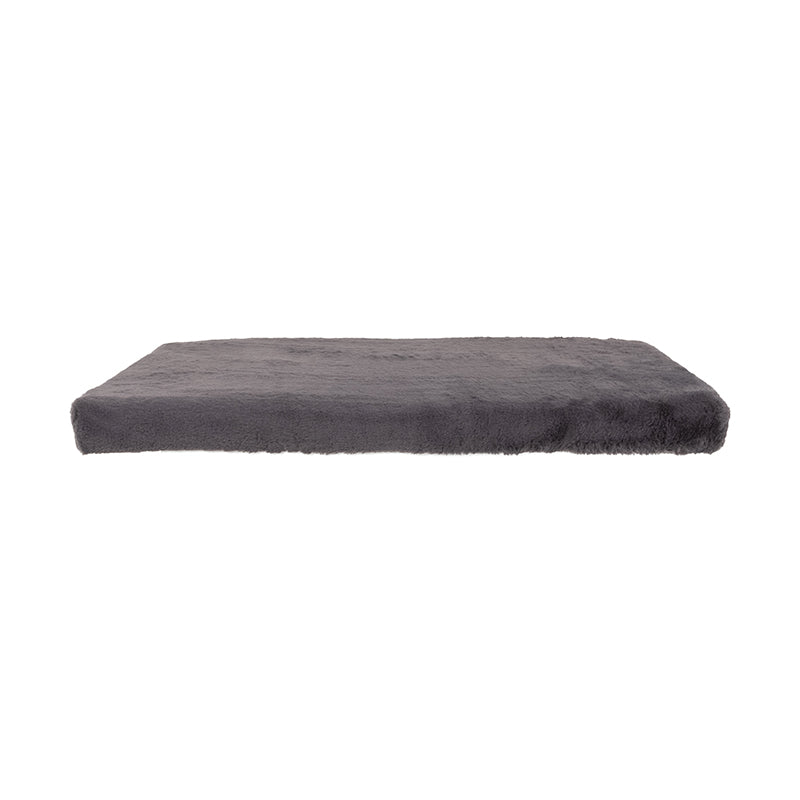 La Doggie Vita's newest flat bed is our Crate Mat! Perfect for use with 4 standard size Crates.
Our Crate Mat features luxurious charcoal faux fur with a durable gripper fabric on the base for stability.
The bed cover is removable & washable and is filled with Australian-made foam. The foam is protected Purify technology keeping foam fresh and. clean and 99.9% free of bacteria and fungal which causes odour. Purify microbial protection is safe for people & animals.
The Crate mat has been sized to fit in standard crate sizes.
And these beds are perfect to use in the car, with travel or on holidays!
AVAILABLE SIZES:
Small (53CM X 37CM X 5CM HEIGHT)
Medium (74CM X 48CM X 5CM HEIGHT)
Large (89CM X 56CM X 5CM HEIGHT)
X-Large (102CM X 66CM X 5CM HEIGHT)
FABRIC: 50% Polyester Main & 50% Foam Inner. This bed is filled with Australian Made Foam.
CARE INSTRUCTIONS: Main Cover: Warm, gentle machine wash separately, using mild detergent. Line dry in shade. Inner: White Foam Cover: Hand wash only & separately, using mild detergent, drip dry in shade. Foam: Air frequently.
We think you'll love these cute match backs for your pet...
Dog Treats Reversible Charcoal & Mint Bandana, Como Linen Look Pink High Side Bed with Removable Parts & Dog Treats Charcoal Blanket.