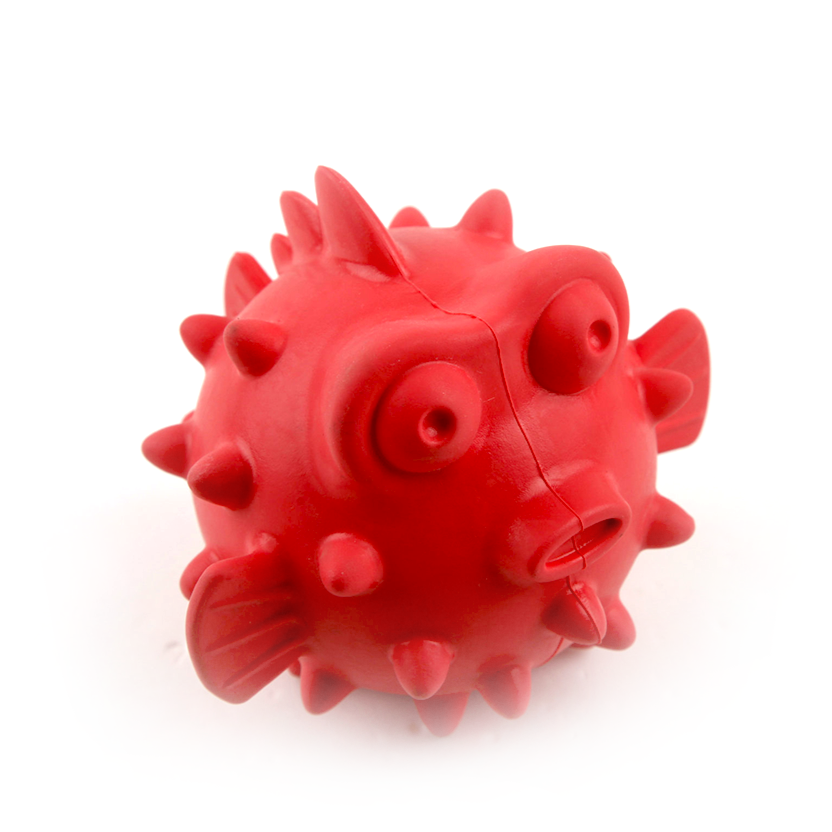 There's no sting in the tail of this funky Puffa Fish, but a heap of fun for pooch whether they are chasing their Fishy Friend or just chewing away and enjoying the retro squeaker sound.
Made from natural rubber and designed for an unpredictable bounce when thrown.
Suitable for medium playing dogs
AVAILABLE SIZES: One Size 
CARE INSTRUCTIONS: Wipe down with a damp sponge. 
ADDITIONAL INFORMATION: Pet toys should be used under supervision. This product us not indestructible. Please replace this product when worn or damaged. This product is intended for pets only. This is not a children's toy.
Your bestie may also fancy...
 Catisse Blanket, Go Fish Taupe/Black Collar & Leo Spot Taupe Bandana.