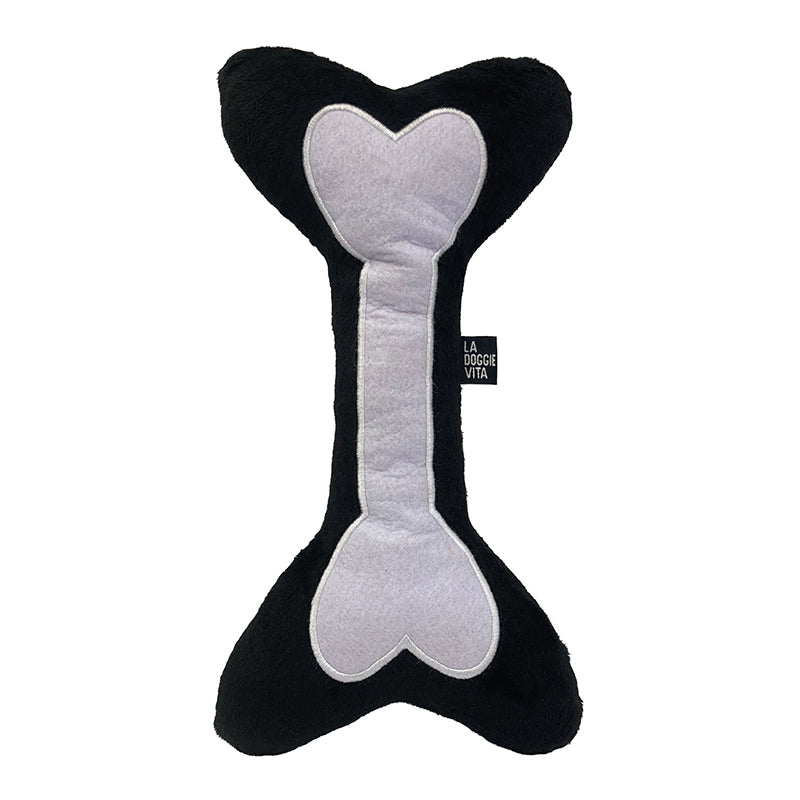 Halloween has screamed its way into the La Doggie Vita world!

Boney Bone has been dug up by our pups & ready for you for Halloween!
With a elongated size & a perfect boney shape, our newest bone will be a favourite in your pooch's bone collection!
Boney Bone has a felt applique & embroidered skeleton bone & squeaker inside for some extra noise for your pooch.

What's the perfect treat for Fido? Toys! Why not add a La Doggie Vita Plush Toy to your shopping basket? These cute toys are Australian designed & completely unique.

Suitable for light playing dog.
AVAILABLE SIZES: One Size (15CM X 6CM X 31CM)
FABRIC: Polyester outer & fill, plastic squeaker inside. All new materials.
CARE INSTRUCTIONS: Spot clean only, do not machine wash, all new materials.
ADDITIONAL INFORMATION: Pet toys should be used under supervision. This product us not indestructible. Please replace this product when worn or damaged. This product is intended for pets only. This is not a children's toy.
Your puppy friend may also swoon over...
Garry Ghost Plush Toy with Squeaker, B positive Bat Plush Toy with Squeaker & Pie with Sauce Toy with Squeaker.