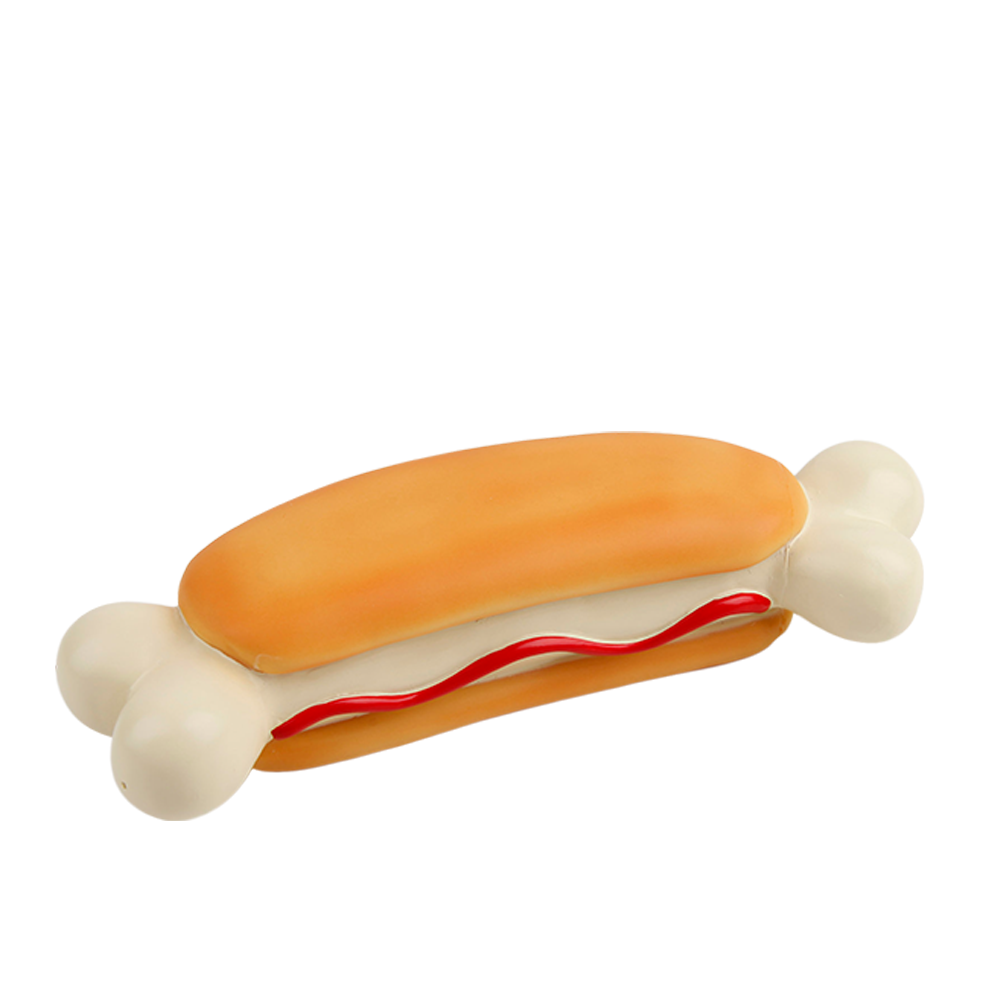 Hot Dogs, the footy, a bone in a bun with tomato sauce on top...
Yep, it's possibly La Doggie Vita's craziest and most brilliant invention!
The Hot dog Bone Dog PVC toy is available in small and large sizes,
La Doggie Vita doggies are gonna love this toy comes with squeaky squeaker and completely original. Only available from La Doggie Vita. 
Suitable for medium playing dogs
Small (13CM LENGTH X 4CM WIDTH)
Large (21CM LENGTH X 6CM WIDTH)
CARE INSTRUCTIONS: Wipe down with a damp sponge. 
ADDITIONAL INFORMATION: Pet toys should be used under supervision. This product us not indestructible. Please replace this product when worn or damaged. This product is intended for pets only. This is not a children's toy.
Your bestie may also fancy...
Hot Diggety Dog Blanket, Hot Diggety Dog Flat Bed & Hot Diggety Dog Plush Toy