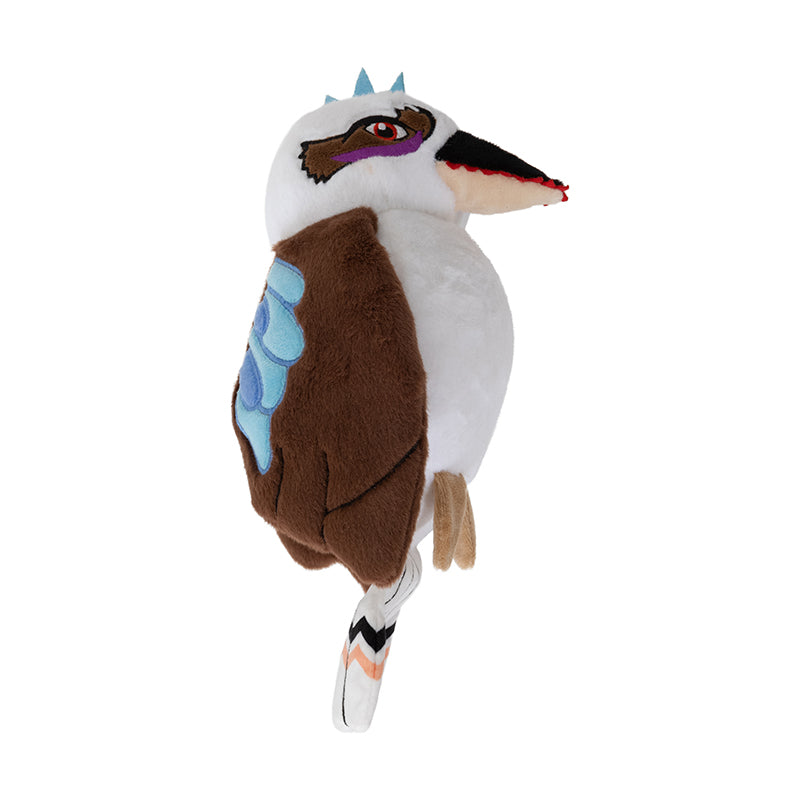 Our La Doggie Vita toy designs are created from hand drawn sketches, to ensure originality and personality! Our toys stand apart from the pack with their unique & quirky features.

Kaos Kookaburra has serious personality, with bright blue mohawk, stitched up eye, sharp red pointed teeth & a blue lightning bolt on its chest! This toy is ready for anything & all set for some playtime with your pet!

Kaos also features crinkly cellophane in its wings for fun & a very noisy squeaker in its tummy, it is sure to be winner!

Suitable for light playing dogs.
AVAILABLE SIZES: One Size (17CM X 14CM X 33CM)
FABRIC: Polyester outer & fill, plastic squeaker & crinkle inside. All new materials.
CARE INSTRUCTIONS: Spot clean only, do not machine wash, all new materials.
ADDITIONAL INFORMATION: Pet toys should be used under supervision. This product us not indestructible. Please replace this product when worn or damaged. This product is intended for pets only. This is not a children's toy.
Your puppy friend may also swoop over...
Livid Lizard Plush & Rope Toy with Squeaker, Binnie Bin Chicken Plush & Rope Toy with Squeaker & Buzz-off Bee Plush & Rope Toy with Squeaker.