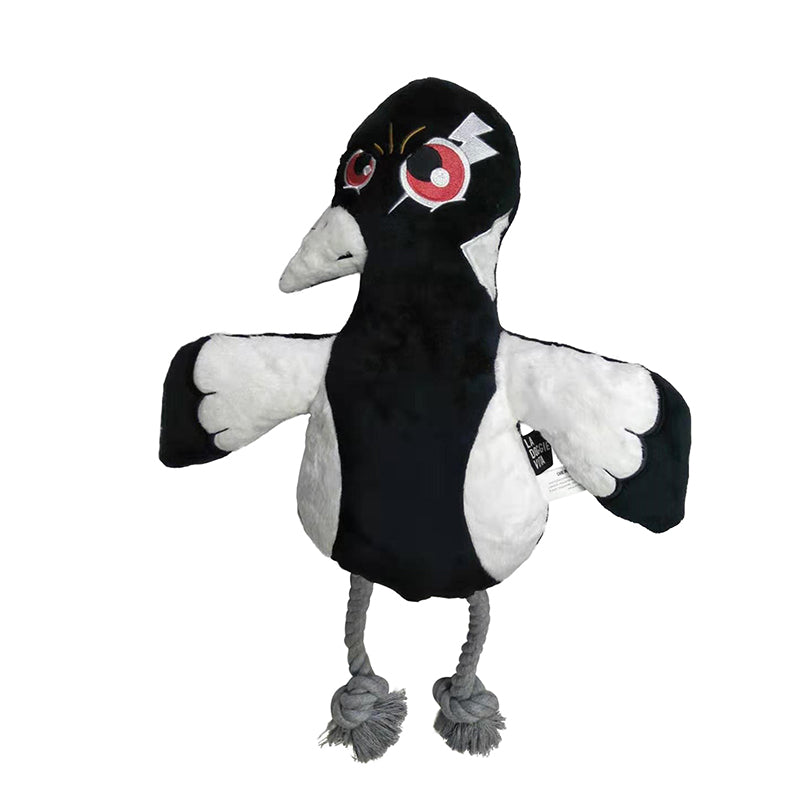 Unhinged?! Our Malicious Maggie is completely unhinged & totally irrational! With a crazed look on it's face & lightning bolt across one eye, there's no doubt about the swooping intention of this native local!

What's the perfect treat for Fido? Toys! Why not add a La Doggie Vita Rope Toy to your shopping basket? These cute toys are Australian designed, available in 2 sizes, unique, super cool, with squeakers & noisy wings.
Suitable for light playing dogs.
Regular (35CM LENGTH X 28CM WIDTH)
Large (54CM LENGTH X 40CM WIDTH)
FABRIC: Polyester outer & fill, cotton rope, plastic squeaker & crinkle inside. All new materials.
CARE INSTRUCTIONS: Spot clean only, do not machine wash, all new materials.
ADDITIONAL INFORMATION: Pet toys should be used under supervision. This product us not indestructible. Please replace this product when worn or damaged. This product is intended for pets only. This is not a children's toy.
Your puppy friend may also swoon over...
Hot Diggety Dog Plush Toy with Squeaker, Hot Diggety Dog Blanket & Dog Park Grey Collar.