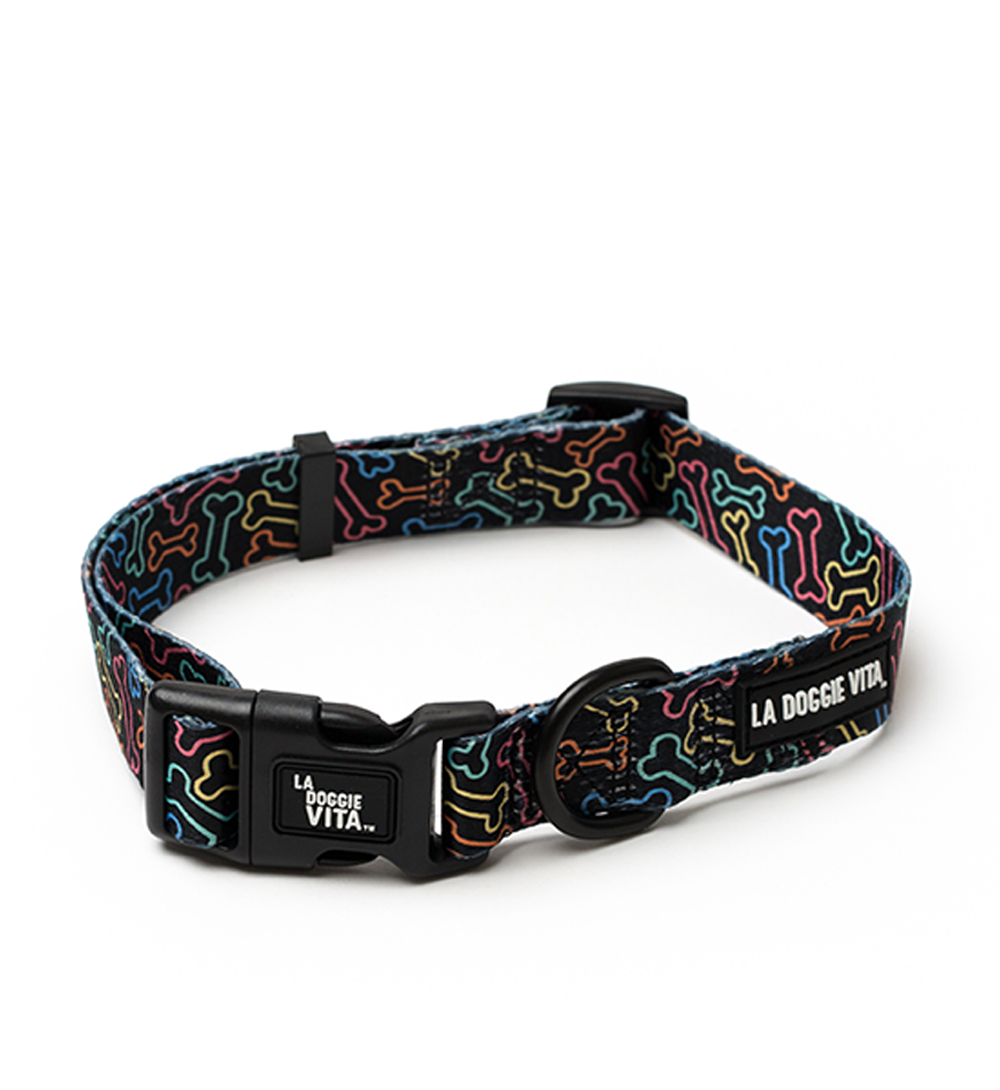 A new addition to the La Doggie Vita Neon Bone range. Funky pops of neon colours in a cool boney print, exclusive to La Doggie Vita. 
This is the accessory that your furry best friend will love to wear! A vibrant accessory to any dog's life!
AVAILABLE SIZES:
Small (1.5CM WIDTH X 25-38CM LENGTH)
Medium (2CM WIDTH X 32-50CM LENGTH)
Large (2.5CM WIDTH X 41-65CM LENGTH)
Our customer service will be able to guide you through the best size for your pet. Please contact them if you have any questions.
Breakaway safety buckle 
FABRIC: 100% Polyester webbing, iron D'ring and plastic buckle.
CARE INSTRUCTIONS: Cold hand wash in mild detergent. Dry in shade. Do not tumble dry.

ADDITIONAL INFORMATION:
Please replace this product when worn or damaged. This product is intended for pets only. 
It's story time! Click here to check out the range of match backs available across Bedding & Accessories!