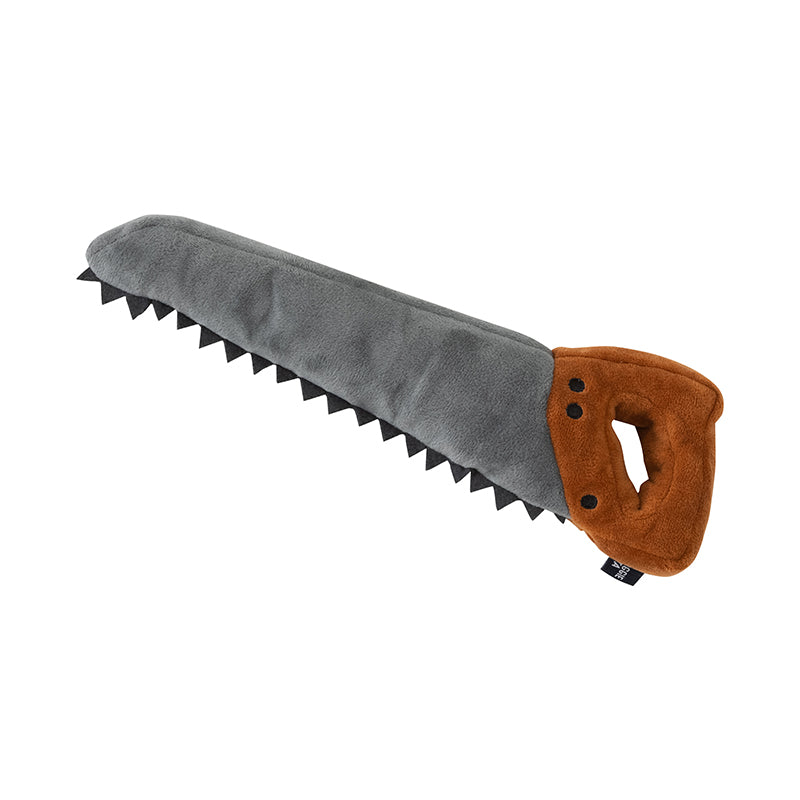 Our La Doggie Vita toy designs are created from hand drawn sketches, to ensure originality and personality! Our toys stand apart from the pack with their unique & quirky features.
Saw Plush Toy is packed full of features including cellophane, a very noisy squeaker & embroidery. Your Tradie pooch will just love fixing things around the house!

La Doggie Vita is sure you will love having this original toy in and around your home!

Suitable for light playing dogs.
AVAILABLE SIZES: One Size (6CM X 10CM X 34CM)
FABRIC: Polyester outer & fill, plastic squeaker & crinkle inside. All new materials.
CARE INSTRUCTIONS: Spot clean only, do not machine wash, all new materials.
ADDITIONAL INFORMATION: Pet toys should be used under supervision. This product us not indestructible. Please replace this product when worn or damaged. This product is intended for pets only. This is not a children's toy.
Your puppy friend may also swoon over...
Spanner Plush Toy with Squeaker, Hammer Plush Toy with Squeaker & Kaos Kookaburra Plush Toy with Squeaker.