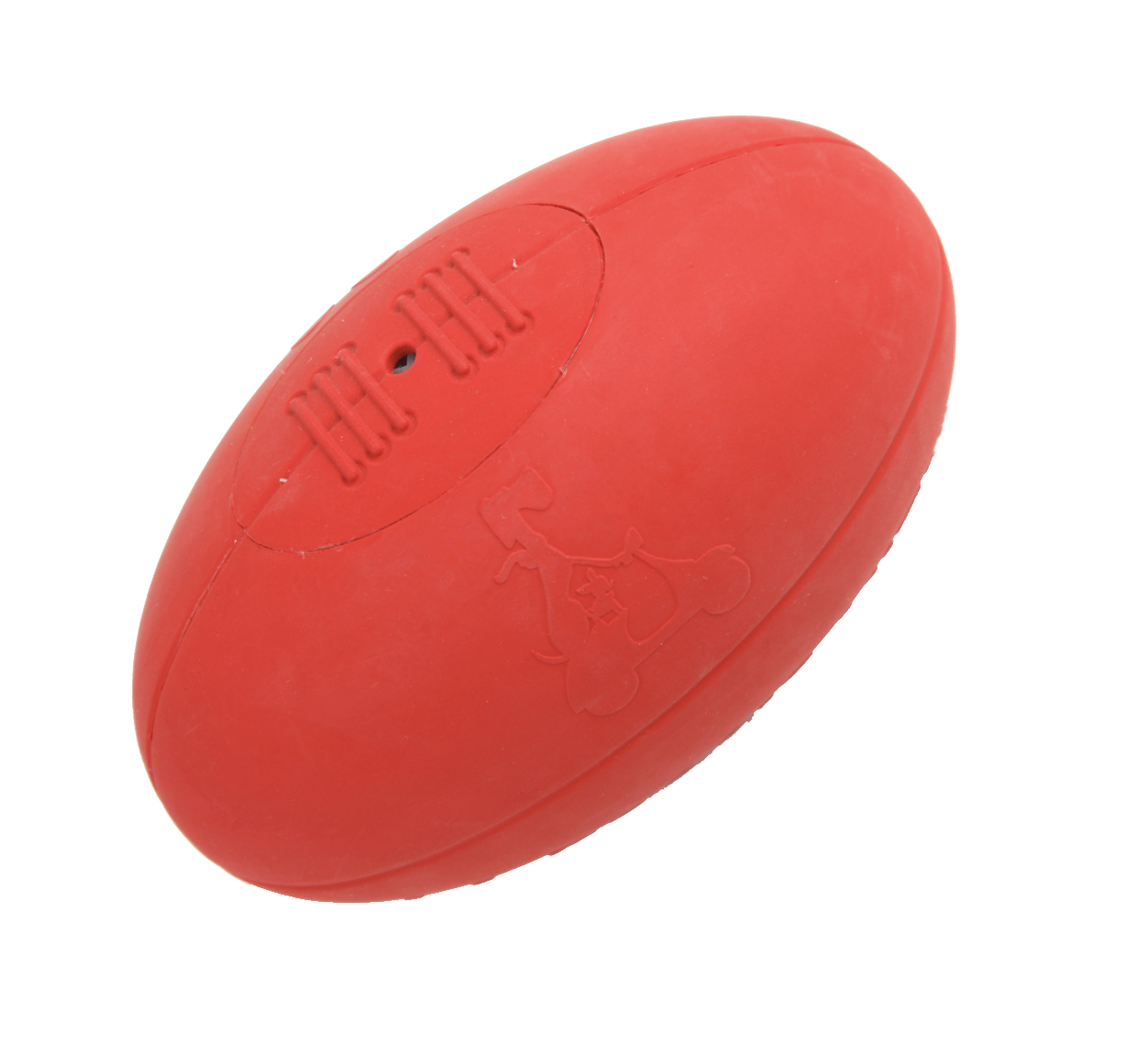 Fancy a game of kick to kick with your best friend?
La Doggie Vita's Paw Ball is designed for hours of fun for you and your pooch. Complete with squeaker and made in La Doggie Vita's natural rubber, the Pawball will instantly become your best friends favourite playtime toy.
Suitable for medium playing dogs.
Small (12CM LENGTH x 8CM WIDTH)
Large (16CM LENGTH X 10CM WIDTH)
CARE INSTRUCTIONS: Wipe down with a damp sponge. 
ADDITIONAL INFORMATION: Pet toys should be used under supervision. This product us not indestructible. Please replace this product when worn or damaged. This product is intended for pets only. This is not a children's toy.
Your pup may also fancy...
Dog Central Taupe Collar, Dog Central Taupe Lead & Two Tone Taupe Plush Dog Donut.