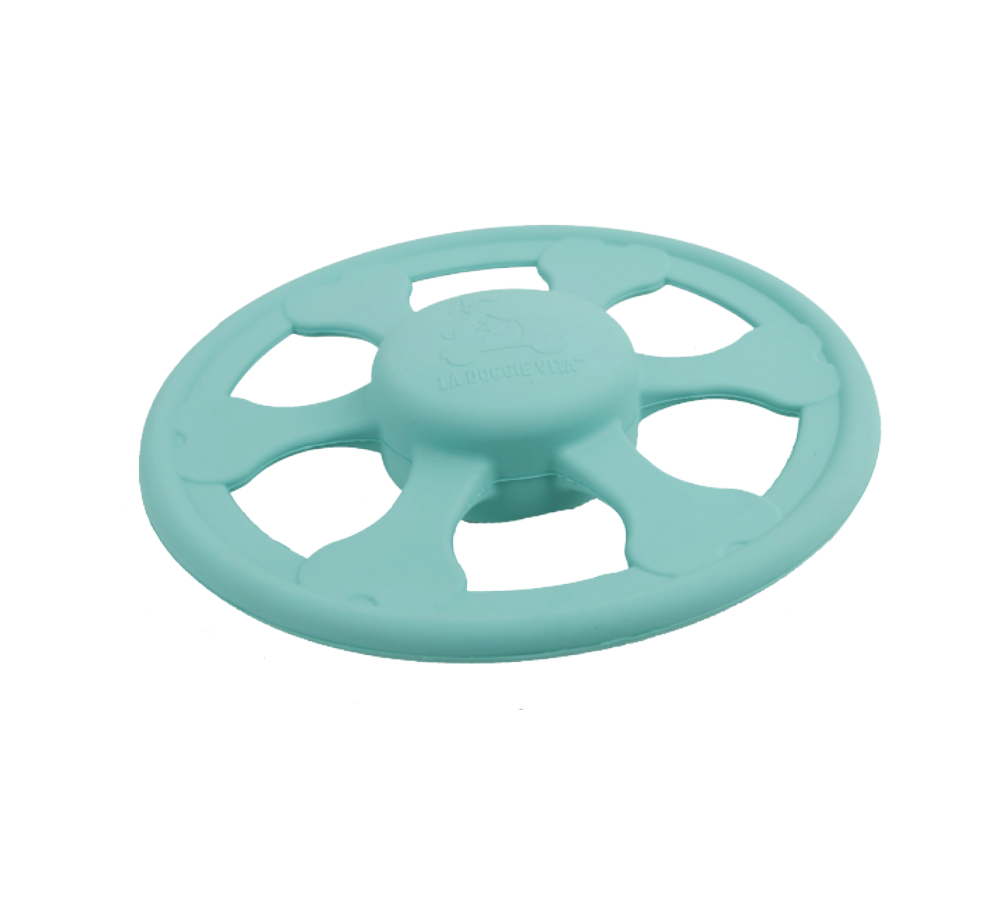 A flick of the wrist and the La Doggie Vita Roll-a-Bone retrieval toy will have your pooch playing for hours.
The natural rubber circular disc with Bone spokes is equipped with an internal squeaker and designed to roll on its axis and provide your dog with an object to chase and retrieve.
The Roll-a-bone is the ultimate exercise toy. Sure beats chasing a ball!
Suitable for medium playing dogs
Small (14CM DIAMETRE)
Large (20CM DIAMETRE)
CARE INSTRUCTIONS: Wipe down with a damp sponge. 
ADDITIONAL INFORMATION: Pet toys should be used under supervision. This product us not indestructible. Please replace this product when worn or damaged. This product is intended for pets only. This is not a children's toy.
Your bestie may also fancy...
Dog Park Taupe Bandana, Dog Park Grey Collar & Two Tone Taupe Plush Dog Donut.