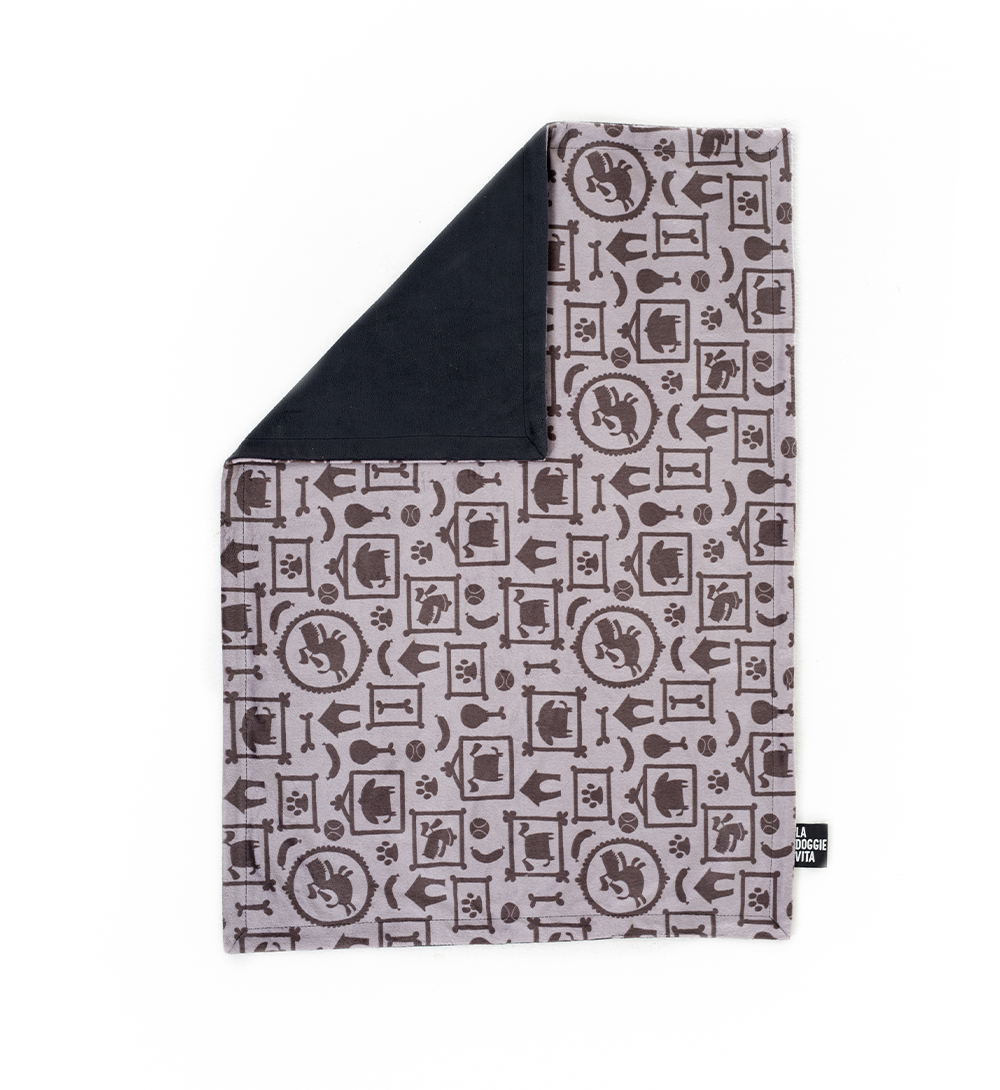 The latest luxurious and super stylish blanket in the La Doggie Vita collection. A funky, grey and a charcoal print, perfect neutral tones, for the sophisticated home or dog house.
This blanket is fully reversible, printed on one side and a solid charcoal colour on the other. Available in all four generous LDV sizes with matching raised side beds as well as pillow beds. Coming soon is a our famous matching plush toy bone, the perfect little pillow for your pampered pooch. 
These cute, uniquely designed, human standard dog blankets are designed to keep your pet warm, comfort them and protect their bed. Your best friend and fur baby will just love snuggling into this super soft, minky fleece blanket.
Pop in the car, across your bed, couch or in the kennel to offer protection and warmth all year round. And don't forget that hair just glides off these babies. They also wash up beautifully time and time again. They can even go in the dryer!
AVAILABLE SIZES:

Small (80CM X 60CM)

Medium (120CM X 85CM)
Large (140CM X 100CM)
X-Large (170CM X 140CM) Featured in Photographs.
Our customer service will be able to guide you through the best size for your pet. Please contact them if you have any questions.
FABRIC: 100% Polyester Soft (Minky) Fleece
CARE INSTRUCTIONS: Cold Machine Wash. Line dry or cool tumble dry (no heat). Do not bleach. Do not iron. Do not dry clean. 
Try these cute match backs on for size...
Silhouette Print Plush Toy, Silhouette Print Pillow Bed & Dog Park Grey Collar.